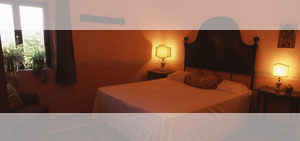 This little apartment is located on the ground floor of the Villa of Scopicci. Its windows overlook the terraced garden from which you can enjoy a wonderful view of Volterra and the sorrounding woods.



The apartment is made up of a kitchen with a wood stove, a little living room with a sofa bed, a double room and a bathroom.



Your arrival we shall offer a little drink to our guests.